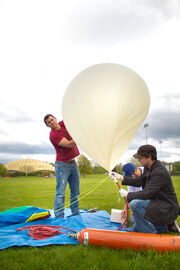 This wiki is intended to provide documentation for high altitude ballooning at Walla Walla Community College. That will include launches, systems (like tracking and data collection), and subsystems (like APRS and SPOT tracking).
Procedures
Edit
Ad blocker interference detected!
Wikia is a free-to-use site that makes money from advertising. We have a modified experience for viewers using ad blockers

Wikia is not accessible if you've made further modifications. Remove the custom ad blocker rule(s) and the page will load as expected.